Being a font, you can create these in any size your program can handle, without any loss of quality.
Add the finish and texture you want.
Use the same shape on the left and right, or mix and match them.
With 20 shapes, you can create up to 400 combinations.
See what you can do.
And on my blog, you can grab this sample so you can see it for yourself.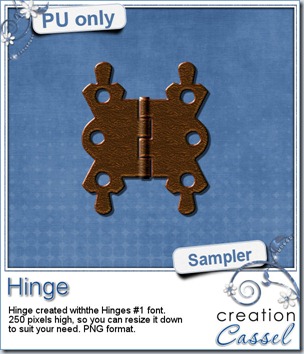 __________________