I'm so excited this week to be participating in my very first Pickle Barrel sale at Pickleberrypop! The colors for this month ended up being perfect for my future sister-in-law's recent bridal shower, so I used that as the inspiration for a fun bridal shower collection that will be great for documenting the love-filled days leading up to marriage.
"Showers of Love"
is especially perfect for wedding shower photos, but also suitable for bridal dress shopping, bachelorette parties (of the tame variety!), cake tasting, getting ready for the big day, and even the big day itself! I have six individual pieces available only at Pickleberrypop for just $1 each now through this Thursday the 23rd. I hope you all like it!
Showers of Love Solids
Showers of Love Patterned Papers
Showers of Love Elements & Alpha
Showers of Love Cardstock
Showers of Love Worn Glittered Damask Papers
Showers of Love Word Art Bits
Because this new collection was inspired by my future sister-in-law's wedding shower, I just had to scrap some of the pictures right away... so, here's the first (of many!) layouts I plan to do with this kit. All those yummy patterns... and the pink!! Makes my heart happy :)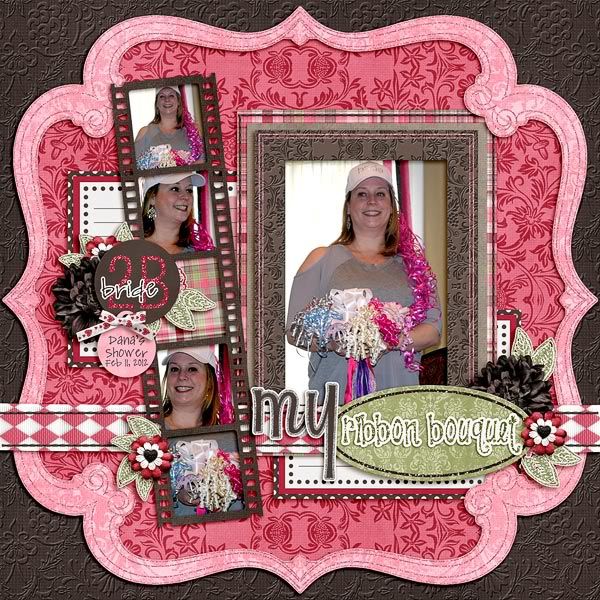 Finally for today, my CT Star Carrin was nice enough to create this super cute coordinating freebie for you all today, too! I just love these little flairs! Click on the preview below to head over to my blog to snag this little freebie. Enjoy!!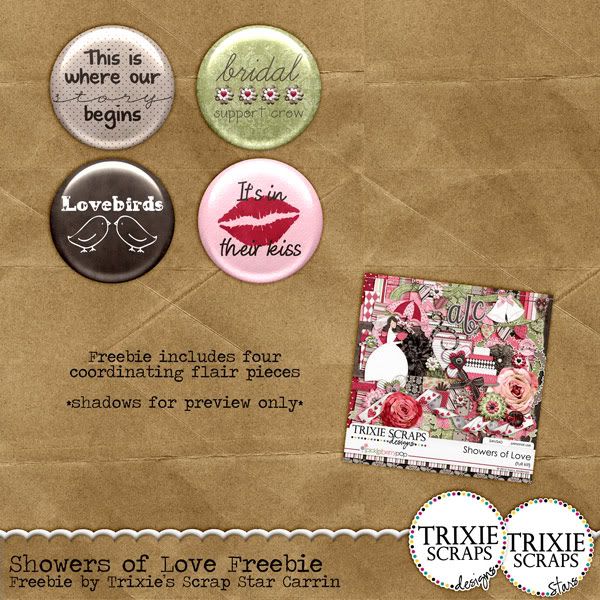 __________________