No matter what goes on throughout the year, there is one thing you can depend… birthdays. Lots and LOTS of birthdays!! AND, since we all have them every year, it adds up to lots of photos to scrap.

Over a year ago, I started the Birthday Cake collection, but at the time only created a Paper Pack, Borders, Word Snipettes and Vintage Retro Cut Outs…. NOW, I needed MORE, so I revisited this collection to create an Element pack and a Journal Card pack to complete the collection. The Birthday Cake collection is perfect for any type of birthday celebration – from kiddie parties, to grown up birthday candles, to a fun celebration, or a quiet dinner with loved ones. So go ahead, blow out the birthday candles, and go on and have some cake…
And some awesome layouts!
layout by icajovita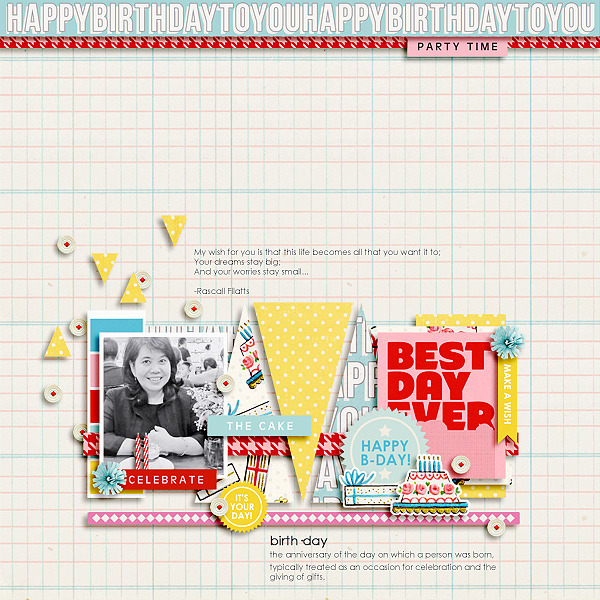 layout by mikinenn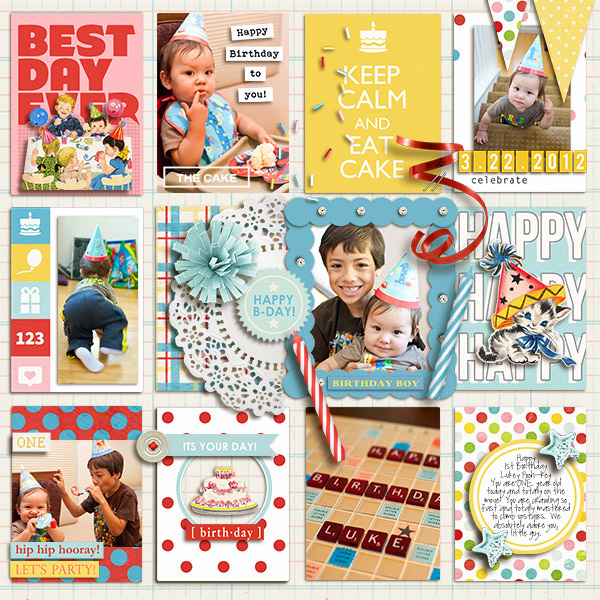 __________________