I hope this week has been kind to you, it's taken me a good few days to get back into reality after my weeks holiday, you know that feeling when you need a holiday to get over your holiday?!!
I added some new products to my shop on Friday . .
New in my shop are two new
Artified Templates
! You might recall
the first pack of Artified Templates
that I released a couple of months ago.
These are a little different, I thought it would be fun to adapt the arty layered template concept a little more by mixing it with one of my Blend Me style Masks to create something that enables you to design beautiful blended layouts with full backgrounds.
Each Artified template is inspired from painted and blended layers hidden deep inside my very own Digital Art Journal. Each template includes a layer to drag your base paper, a blending Mask to blend a second paper into your background, and various other painted or blending layers, doodles and other little finds.
Make each creation your own by choosing whether to use the painted or blending mask layers as paint (you could leave them as-is or re-colour them), for paper or for photos. When you chose how to use each layer you'll be able to create unique layouts time and time again with these flexible templates.
Each layout includes the regular 12x12" template and a letter size template (to make printing at home easy) which is 8.5x11".
Artified: Faboosh Layered Template
Artified: In Love Layered Template

Some layouts from the Captivating Sistas and I which i hope will inspire you to get creative!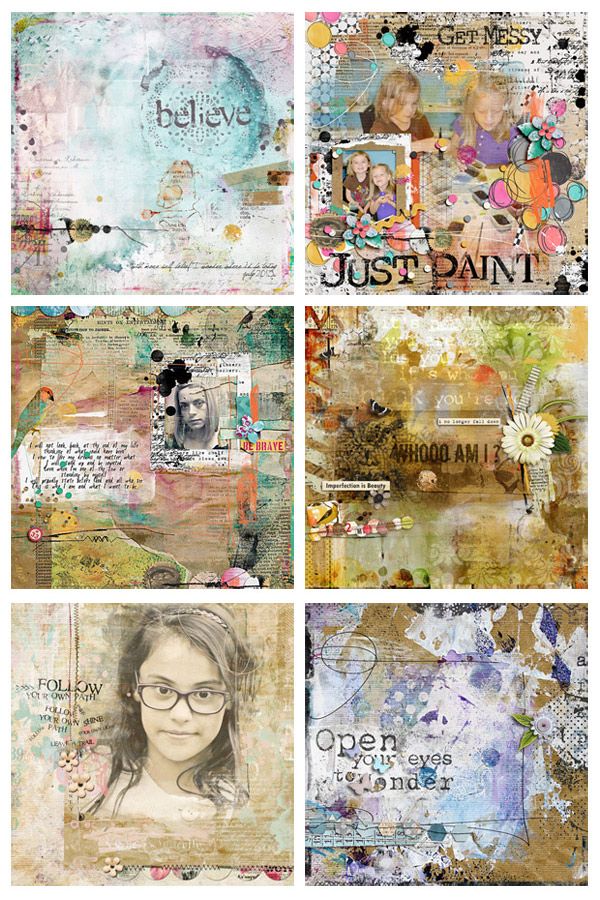 __________________