I adore this month's Pickle Barrel color, so full of life and perfect summery colors.
For me, my garden of life is all about Life, Love and Friendship, that covers most of what I live, as I keep away from the negative as much as possible. These were fun colors to work with and I got the feeling I was trying to look for with all the unique elements. Some of my favorites were in the chicken coop because it will fit in perfectly for Lucy and baby photographs, I have collected and the colorful flowers and the fun bugs.
Make sure you check out the coordinating packages or get the 6Pack that includes the FWP add on elements. You can only find these products at
Pickleberrypop shop
and at this price during the sale, sales ends Monday night. Each of the single packages are $1.00 and the 6-package you get the free with purchase add on elements.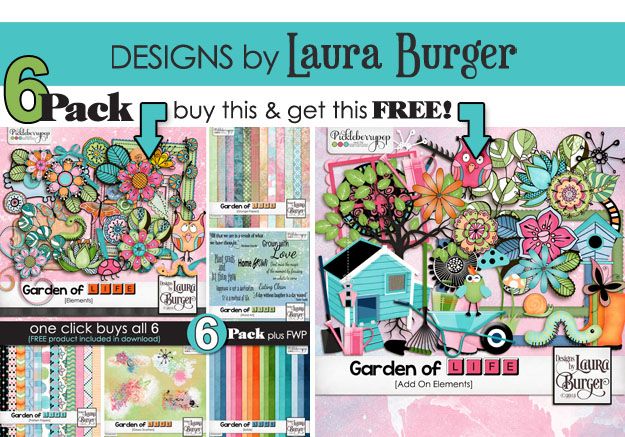 Here are the singles
As for you can see a great assortment of different items you will come back to a whole new look in your layouts.

Have a fabulous weekend.

Laura

__________________