I had so much fun creating this kit I got carried away and created a huge kit for you.
Then when I was making the posting bonus I did it again—it's a coordinating kit. Don't miss this fabulous offer!
Divine Diva Deal
On Sale for just $2 bucks!
Sale Dates: Feb. 28th -March 5th
Chat Wednesday Night at 10PM EST
Chat Date:March 5th
This is a $7.10 value alone, but come to the chat and complete the challenge and you will receive an attendance bonus and posting bonus bringing the value to over $13 bucks!
Now that's what I call a deal—a Divine Diva Deal!
The Divine Diva Deal kit this week is called Hope Springs Eternal!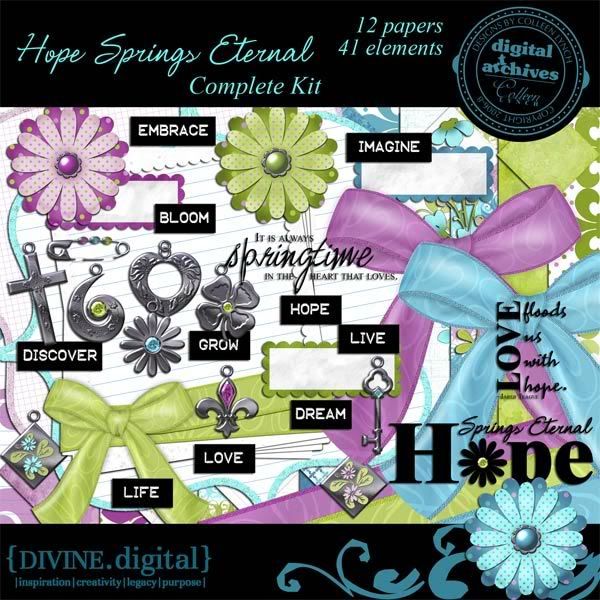 And take a look at the bonus' this week!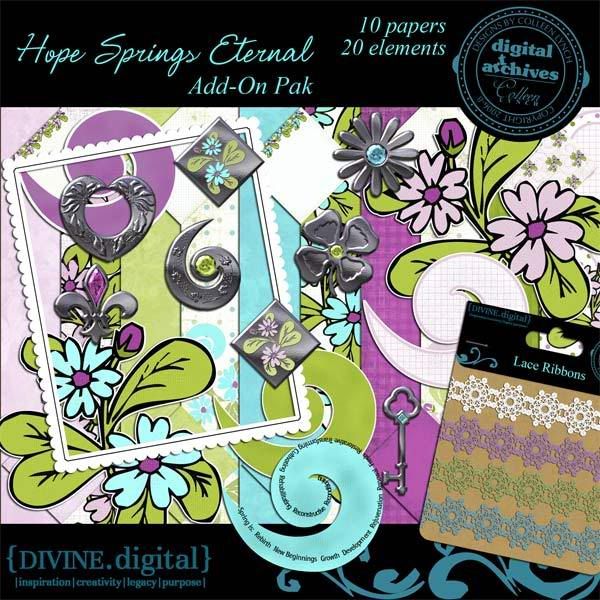 Thanks for taking the time to look!

__________________