Each month when the Collab kit comes down at NDISB we are allowed to sell our part. I have added several more papers and elements to make this a full kit with 7 papers and 25 elements. A great little kit for Scrap4Hire or for Designers making cards. Desigers can also use the papers for overlays and add the elements to your elements.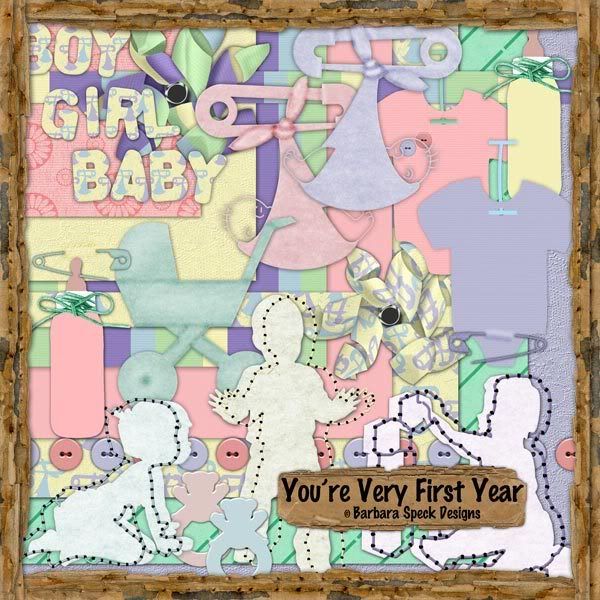 You'll find it here at NDSIB
http://www.ndisb.com/store/index.php...acturers_id=31
You'll find it here at Commercial-Use.com
http://www.commercial-use.com/shop/i...acturers_id=14
You'll find it here at DSW
http://digiscrapwarehouse.com/xcart/...ufacturerid=61
If you need some fun ephemera brushes for ATCs or vintage LOs/Designer kit tools, then you are going to love my new set of Grandma's Vintage Ephemera Brushes. I plan on making several more sets of brushes from my stash of vintage pieces. Brushes are great to use for backgrounds, overlays, and so many things. There is a CS4.abr file and 12 pngs in this kit.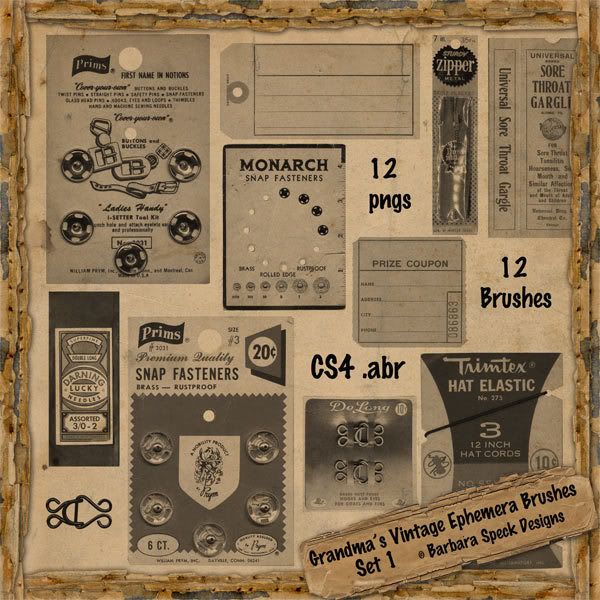 You'll find them here at NDISB

http://www.ndisb.com/store/index.php...oducts_id=4607

You'll find them here at Commercial-Use.com

http://www.commercial-use.com/shop/i...acturers_id=14

You'll find them here at DSW

http://digiscrapwarehouse.com/xcart/...ufacturerid=61

__________________