Brand New!! Available now at Inspiration Lane!!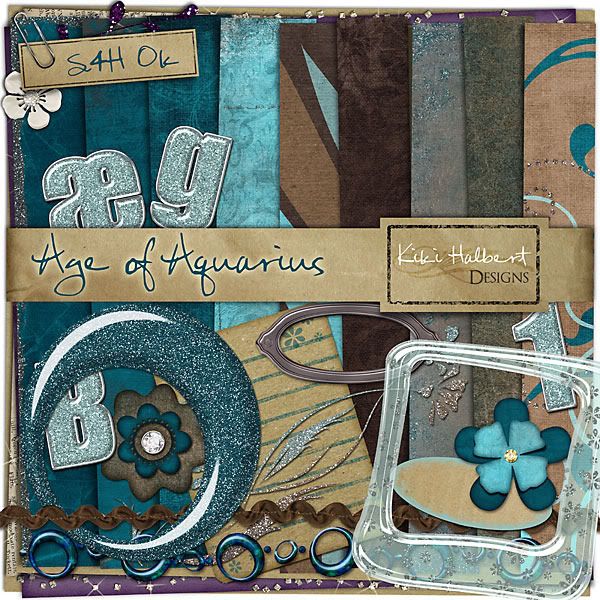 http://inspiration-lane.com/boutique/produ...20&cat=0&page=1
Offbeat, yet elegant; refined, yet whimsical...this beautiful kit will provide you a perfect palette of papers and elements to show off all your photos. With calming colors of turquoise, blue and brown, the nine papers in this kit give a restful background for photos of both boys and girls, men or women. The elements include two different flowers, two funky plastic frames, a crystal brad, a glittery flourish, one border, rickrack and journaling blocks. A full alpha will give you a perfect touch. Don't let the 'Age of Aquarius' pass you by..pick up this kit today!
Includes:
One (1) bookplate
One (1) border
One (1) crystal brad
One (1) glitter flourish
Two (2) unique flowers
One (1) round frame
One (1) square frame
One (1) rectangular journal tag
One (1) elliptical journal tag
Nine (9) textured/patterned papers
One (1) rickrack
A few CT examples:
Don't forget to check out Kiki Scraps for freebies, challenges, news & inspiration!

http://kiki-scraps.blogspot.com

__________________

Creating for:
Kristin Cronin-Barrow, Dianne Ridgon, Shawna Clingerman, Laura Basaniak