In an effort to help out to get and STAY more organized, help our change of
eat lifestyle we've embraced, teach the kids about important nutrition, and just
make my life a little easier, I came up with these Kitchen Helpers.

KITCHEN HELPER TEMPLATES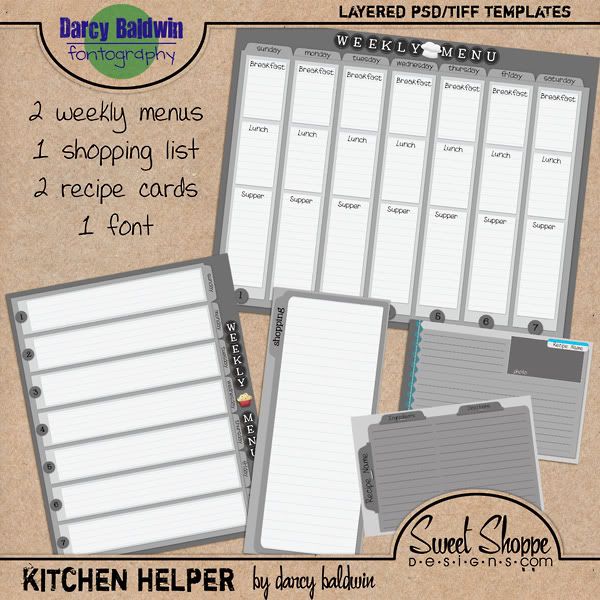 and here's what mine looks like (thanks to Heather Roselli (see below) and Jacque Larsen for their products)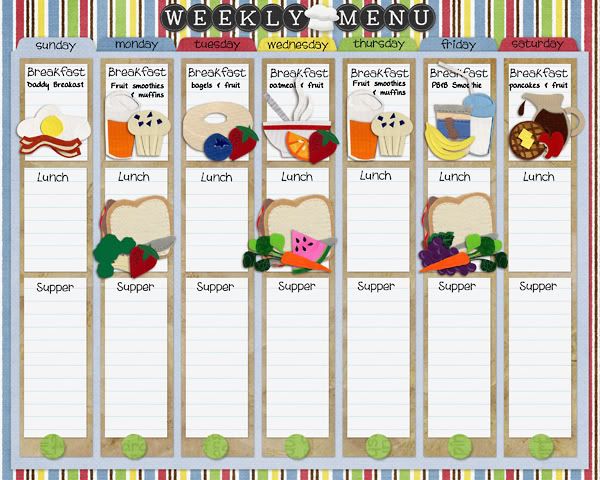 CLICK IMAGE FOR FULL CREDITS
If you're loving the idea, but just don't have time to do the templates, but
want the help, then I have these
QP printables
for you!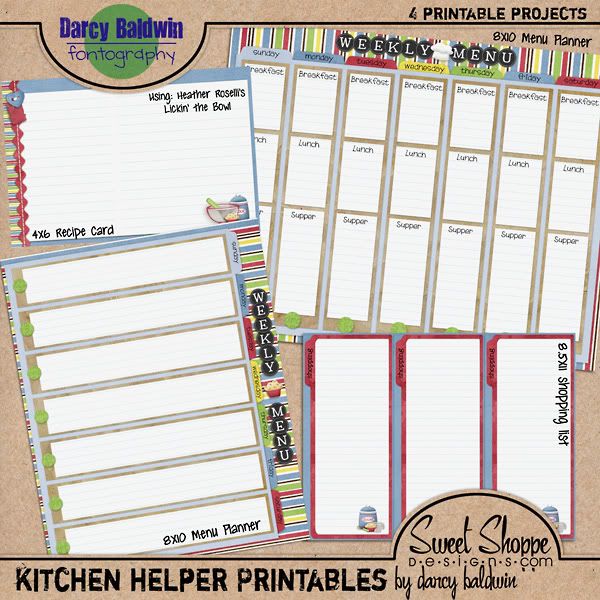 Heather Roselli and I got together to create a GREAT new
Recipe Folio
that is
GREAT for Christmas or Wedding gifts. One of my favorite Wedding Shower
gifts was a collection of favorite family recipes from all of our friends and
family. We had a great stash of favorites to start off our life together - and
they are treasured. (and the recipe cards are good for your own stash - decorate to fit your decor!)
Makes a great gift for:
• Wedding Gifts
• Housewarming Gifts
• Food Lover Gifts
BUNDLE UP & GET THE QP PRINTABLES FREE!!
If you love the kit that the samples were created from, you can buy the Folio together with Heather Roselli's Lickin' the Bowl kit
at a discounted price which also comes with an awesome hybrid Recipe Box with indexing cards and even more recipe cards!
or you can buy just the hybrid projects as a bundle on their own!
Hopefully, this gives you a jumpstart on New Year's resolutions for better
eating or on Christmas projects for this year! Have a great weekend!!