If you liked my Artistic Vintage Picture Maker then you may just want the matching brushes and brush pngs. Using these to make papers or stamp on your projects is just what the doctor called for!! This kit is in all my stores.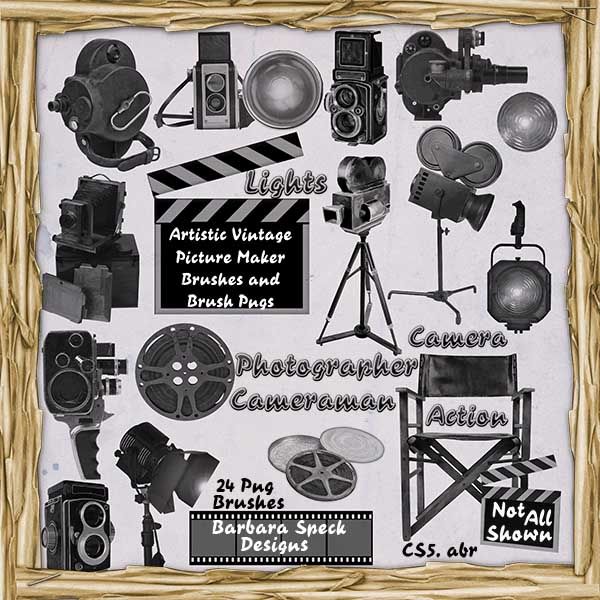 If you are either a picture taker or film maker, then you'll love this vintage kit filled with everything from vintage still cameras to vintage movie cameras. I've been working on this for awhile as I'm always looking for stuff to use on my son's cards etc. He is a cinematographer/cameraman/still photographer! You'll find this in all my stores-on sale 40% off until Sunday.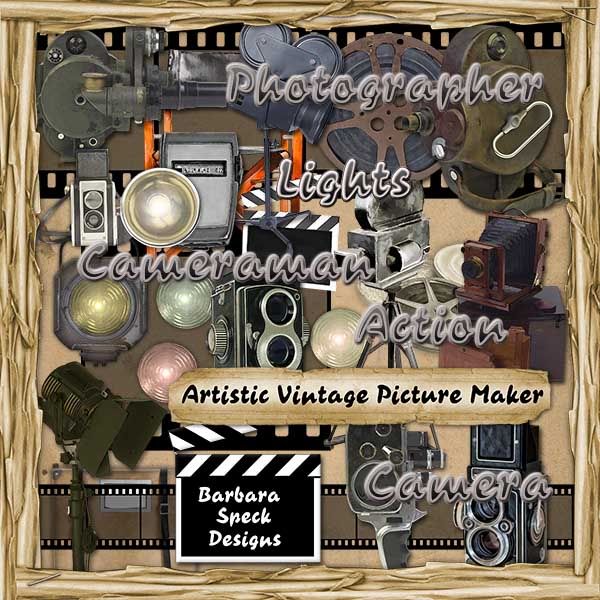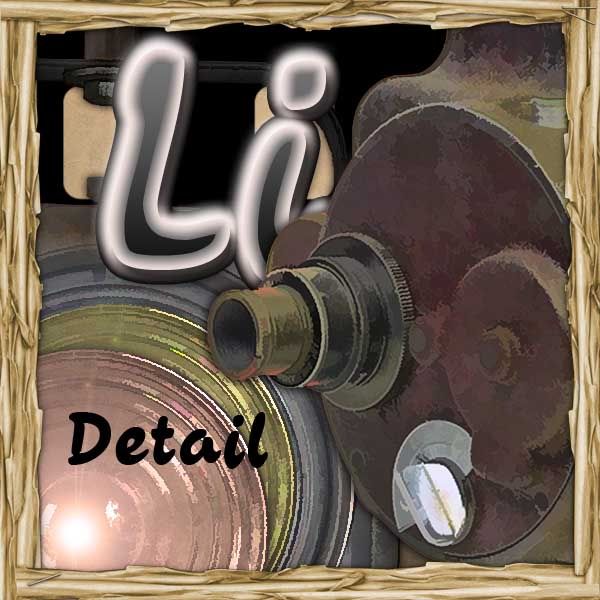 Here is my new CU Sweet Escapes The Kit. Original of this was a store collab kit. I've added more papers and more elements so that there are now 5 Patterned Textured Papers, 5 Plain Textured Papers and 28 Elements. You'll find it at Digitals, NDISB and DigiScrapWarehouse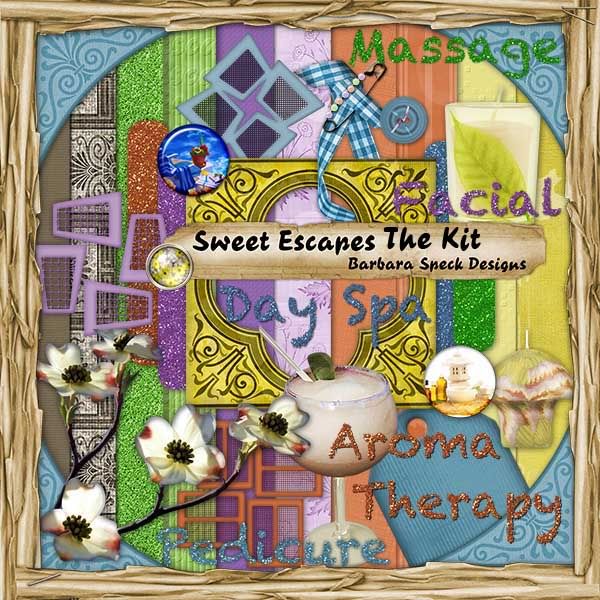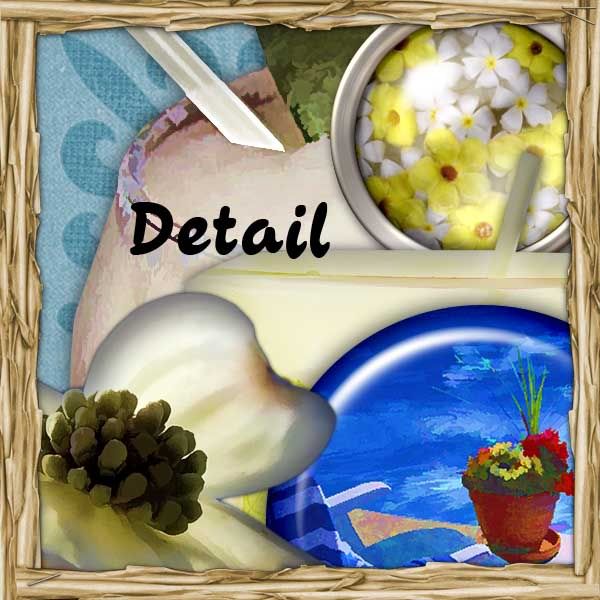 Did you miss these new kits?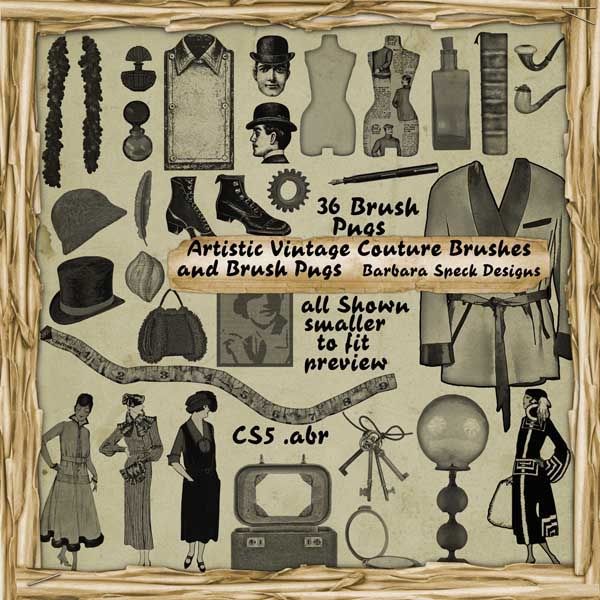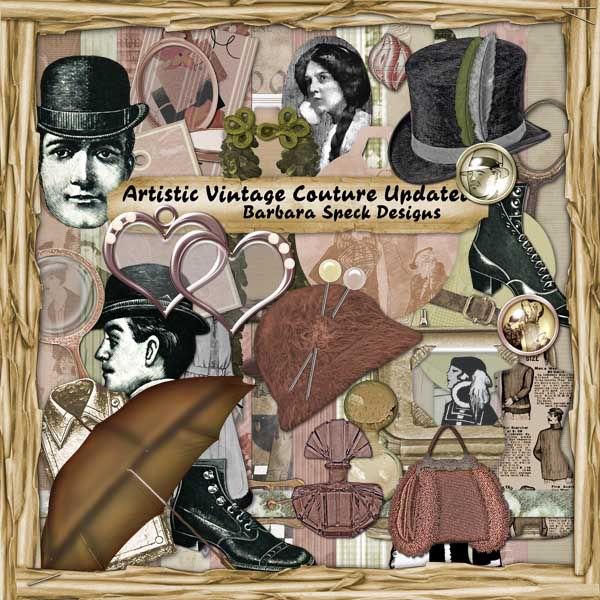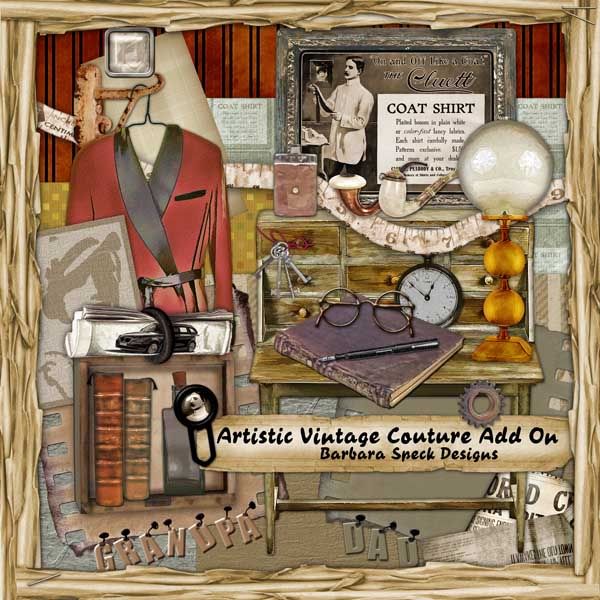 As of November 1, 2009, CU4CU is no longer allowed with the purchase of this kit.

In a quick look at my CU TOU you will find that you can use these items in your kits as long as they are ALTERED. Recoloring is not considered an alteration. Add to your own elements or add your own elements to the my elements. Commercial Use Freebies are not allowed but Personal Use Freebies are fine. You may not make brushes or shapes from my designs.

__________________