The summer sun is roasting, isnít it? If there isnít something roasting someone, Mother Nature is trying to flood you out.
Mother Nature is not a happy camper this year, and well, I donít know about you, but Iím going to listen to her. Iím going to enjoy a stay-cation, inside with some good music, working photo-editing software, and friends at Gingerscraps.
This week, the designers had some fun, I think. It sure looks like they did!! Theyíre working hard on something special coming out next week, which I think yíall will be super excited to see.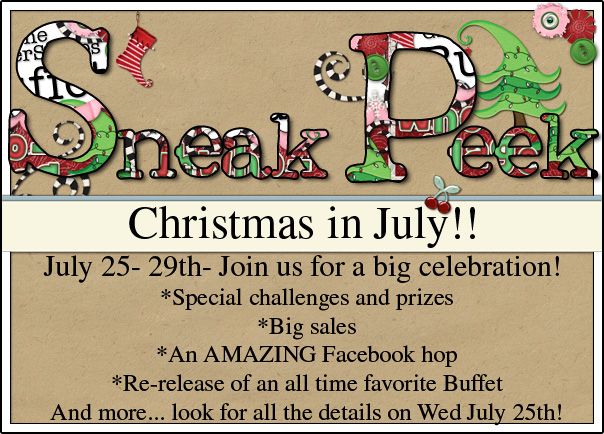 But, until then, these amazing designers didnít leave you stranded on the side of the road, I promise!!
Remember that when you spend $10 in the store, you get an amazing grab bag. This monthís was created by Ryan, of Roseytoes, and itís JAM-PACKED full of stuff.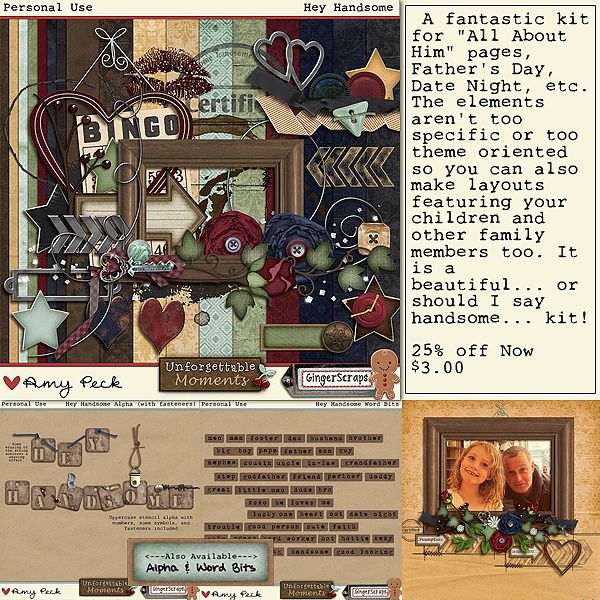 http://store.gingerscraps.net/Hey-Handsome-Kit.html
http://store.gingerscraps.net/All-Star-Sports-Kit.html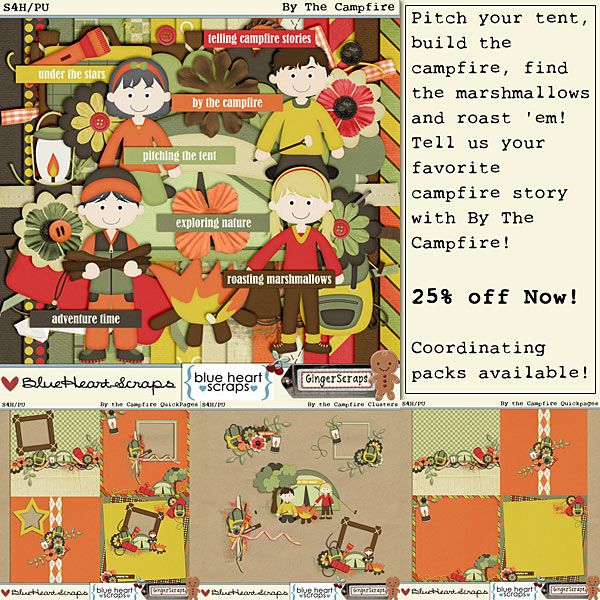 http://store.gingerscraps.net/By-The-Campfire.html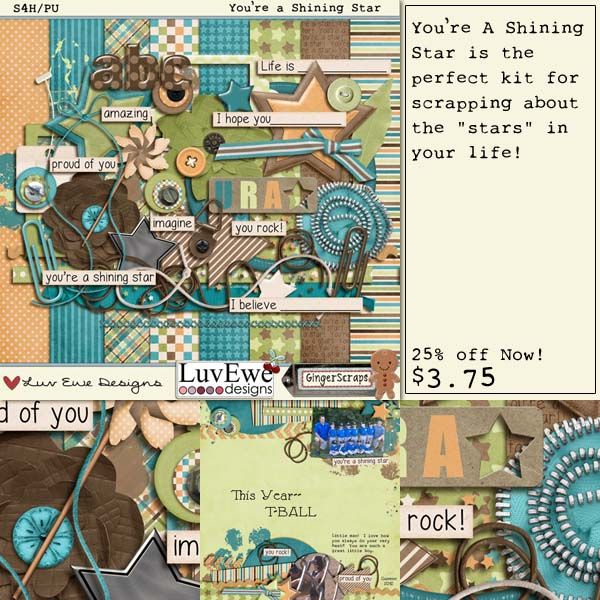 http://store.gingerscraps.net/You-re...ning-Star.html

Well, that concludes this newsletter!! Iíll be seeing you in a few days, for a special re-release and some other fun stuff, so keep an eye open!!

Until then, keep cool, drink plenty of fluids to keep hydrated, and join in on the fun in the forum!!

__________________