In two of my stores we have reoccurring sales on Saturday:
Treasure Island
at
Seaside Scraps
, and
Super Saver Saturday
at
Digi by Design
. I participate in both sales. This week I picked the following items to be featured in these sales:
At Seaside Scraps:
Mod club
($1.50)
At Digi by Design:
Free Spirit
($1.75)
Clicking the images will redirect you to these products in my stores.
At yet another store,
DigiScrapShak
, we're having a birthday bash celebration today, with a
storewide 40% off sale
, and lots of
$2.00 surprise boxes
(goodie bags), one by every designer in our store! I won't spill what's in mine, since it's supposed to be a surprise, but I can tell you its contents is no less than 90 megs... The surprise boxes are available today only, so if you're in for a surprise, head on over to the DigiScrapShak!
Clicking the box image will redirect you to my personal surprise box, and clicking the birthday bash ad will redirect you to the rest of my stuff.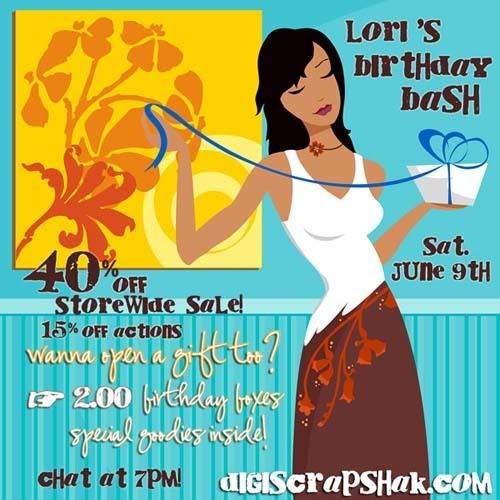 Enjoy, and thanks for looking!

Note: If you can't view the images, I posted them on my blog as well (link is in my siggie).

__________________