Did you all catch Neisha's awesome post last week about
using Instagram photos on your scrapbook pages
? She shared a long list of great reasons to use Instagram photos on layouts, and many members shared beautiful layouts in her
forum post here
. So this got me thinking: what if you don't own an iPhone or other smartphone, or prefer to shoot with your DSLR or other camera, but still crave that Instagram style? And, branching out a bit, what about recreating similar looks (Instamatic, Polaroid, other vintage camera styles)? Many of these styles evoke a nostalgic, vintage feel, harking back to actual film cameras, instant Polaroids, Instax, and other specialty cameras. But on the flip side, this "nostalgic" look is also trendy and modern now. So they work for pretty much any page! I started doing a little digging, shopping, and browsing around. Now I'm here to share with you how to get that trendy Insta-style without actually using Instagram. I also included some products that work perfectly with these little square gems to decorate, show off, and display them on your layouts.
Creating the Look: Actions
If you have Photoshop or, in some cases, Photoshop Elements, you can instantly give your high-quality DSLR photos a dose of retro Insta-style. Neisha mentioned
Daniel Box's Instagram-style actions
in her article, but they are worth reposting here. This enterprising gentleman has recreated all the popular Instagram styles as Photoshop actions. Genius! I used his Nashville style on the photo posted above.
Spoongraphics Blog
linked up to 25 high-quality free retro and vintage Photoshop actions. They use the same photo with all the actions, so you can more accurately compare each one. The CoffeeShop Blog is my favorite resource for photo actions, and they recently released a new one called
Vintagram
. I love that this action also walks you through cropping your photo into a square. Here's my before-and-after:
Of course, you can use any of your favorite actions, and then crop your photo down to a 3x3 (or any size) square. Add a black, white, or cream inside Stroke of about 40 pixels (more or less depending on the look you want) and you've created your own customized Instagram-style photo!
Frames and Other Products
One of the hottest trends in digital scrapbooking right now are frames, overlays, and other products to recreate or support the Instagram style. These ingenious elements go beyond simple frames, though - these designers provide you with all the cool "extras" that take your photos, whether they originated in Instagram or not, to the next level of vintage/retro awesomeness.
I love how this set includes overlays and vignettes for instant retro coloring, plus clipping masks to make sizing your photo quick and easy.
Customize Studio Ztampf's sets by combining the included overlays, borders, and even cool drop shadows! Her Grunge and Dreamy collections offer totally different looks that cover a wide variety of Instagram styles.
Plain old Instagram photos too boring for you? Jazz up your square shots with Gina's bright, colorful, perfectly-fitted frames.
For those who crave the classic, timeless look, Krista of Sahlin Studio has you covered. It's super easy to clip your photos into one of six designs and four color choices.
Wondering how to work with small, square photos? Lizzy of Studio Fizzy Pop offers fun, gorgeous templates to take the guesswork out of scrapping with your newly Instagram-styled photos.
Looking for a fun way to display your newly Instagram-ized photos? String them across your page with Sherwood Studios' Photo Project pack. How cool is that little clothespin?!
Add the perfect sentiment to your faux-Polaroids with Heidi Swapp's adorably vintage, typewriter-inspired elements.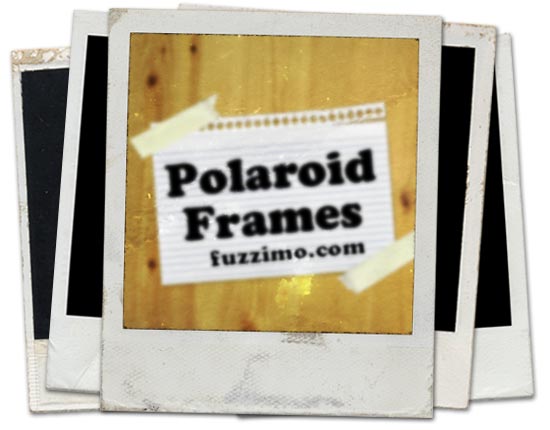 Still not convinced this style is the next best thing since sliced bread? Download these 14 unique Polaroid frames and three backgrounds from Fuzzimo.com for free!