Meet Valetina from Valetina's Creations the creator of this month's DST Gold Member Kit: Hello Spring
Valentina's Creations
Stores:
Personal Shop | Scrapbookbytes | The Digi Chick | Digital Scrapbooking Studio  | Oscraps
Tell us about your family:
I live with my husband in a small town of the extreme Southern of Italy. I moved here after the Wedding, leaving my family. We don't live so distant, but of course I can't see them so often. I come from a very united family, composed by mom, daddy, big sister and 2 smaller brothers. The family is the most important thing for me. We live for each other and there is nothing which can separate us. How long have you been designing? I've started on 2008. I design since 2008. I started as creative team member and very soon I felt the need to produce my own kits.
What inspires you?
It's very complex. I am overwhelmed by sources of inspiration. Everything on the earth can potentially represent a wonderful point of start. Maybe a beautiful piece of song. A single image. A picture. The face of a friend, or their story. Sometime a color scheme. Or a tale, a movie, a feeling. Finding inspiration has never been a problem, for me.
If you could have one super power, what would it be? 
Flying and being invisible.
If you're running low on design mojo, where do you go to kickstart your creativity? 
I'm a very dynamic and whimsical styled designer. Since the moment I've started, many changes are affected my style and technique. If I lose my inspiration, I spend hours on internet among my favorite graphic sites, or looking at illustrated novels to get new ideas.
What has been the greatest compliment you have received about your designs?
One day someone told me that I make dramatic and passionate designs. It was a huge compliment to me, because that's exactly what I try to express: the strength of the feelings.
Link us to a layout that you have seen using your work that just left you awestruck.
Well, I still remember all the wonderful pages made by a Vintage Fantasy Christmas Kit "Dear Santa":
This one by Linnumae: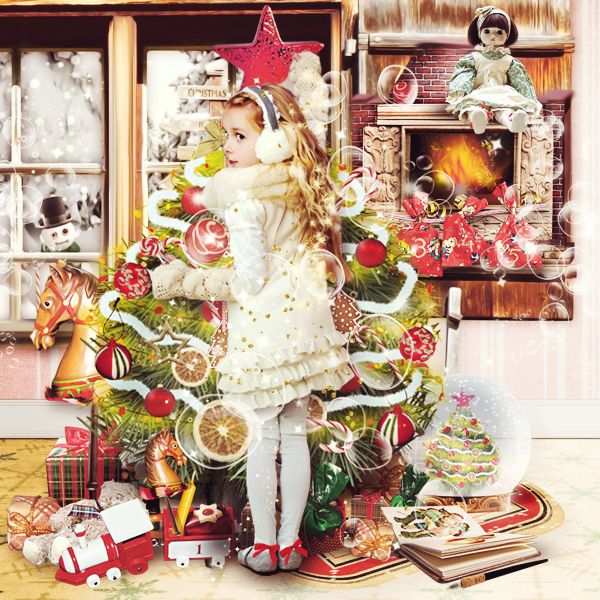 This one by Michelle Skinner:
And also a few pages made by "Smell of Spring" July-C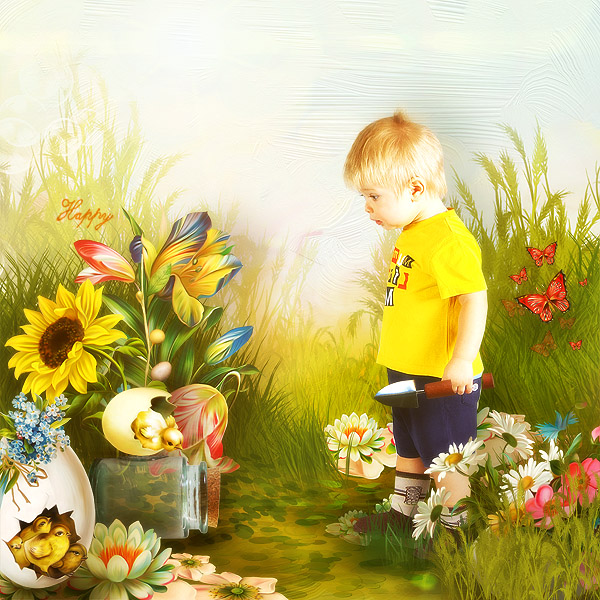 Michelle Skinner
Linnumae:
Those are all breathtaking.
What project are you working on now (or next)?
I'm working on a huge Spring/Easter Collection with fantasy mood, and a touch of traditionalism; I'll make also a complete hybrid project for this collection: Easter baskets.
If you were given one wish that was sure to come true, what would you wish for?
Becoming a mom.
If you could change one thing about this world, what would it be? Only one thing? I'm Italian, and we're leaving a terrible corruption moment. I will delete the corruption from the world.
At the end of the day, how do you want to be remembered? As a woman of strength, who is willing to put apart her own frustrations, pain, disappointment to keep struggling with the daily battles.
Valetina's Product Picks
 Sample Layouts with Valetina's Creations DST Member Kit & Product Picks:
Hello Spring
from
Valetina's Creations